One of the Production Lines Stopped at the Minsk Electrotechnical Plant
3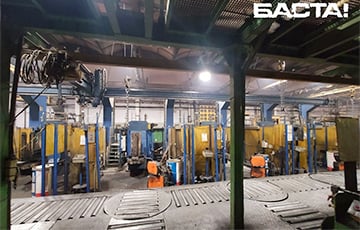 Photo fact.
As reported by the Basta! Telegram channel, a tank welding line has stopped at the Minsk Electrotechnical Plant.
"Usually several people work at it. Now the line is standing," subscribers of the Telegram channel write.
Let us remind you that the term of the People's Ultimatum has expired in Belarus. The Belarusians started the National Strike.