Personal Data of Riot Police Chiefs Available on the Internet
73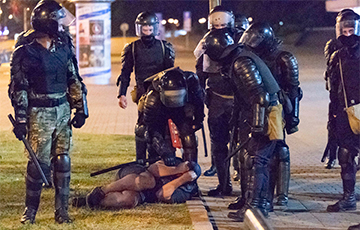 Belarusian hackers delivered an ultimatum to the chasteners.
Belarusian cyber-partisans have published in their telegram-channel detailed information about 42 commanders of riot police.
"We continue to fulfill our promises.
Yesterday and today, freaks in riot police uniform continued fighting and shedding the blood of the people of Belarus. They hide their faces behind masks hoping to evade responsibility for grave crimes against the law of the Republic of Belarus and the oath of allegiance to the people. It is time for this hope to die.
ULTIMATUM TO RIOT POLICE:
- We publish the names of 42 "valiant" chiefs and inspectors of riot police (including chiefs of the 1st to 7th companies of the Minsk City Executive Committee's Main Directorate of Internal Affairs) who personally participated in beatings, torture and murder of citizens. We start with the chiefs.
-All the following manifestations of violence towards civilians and unarmed citizens on the streets of Minsk or other cities, gangster masks will be torn off from other uniformed scoundrels as well. Later we will also publish addresses, phone numbers, etc.
P.S. We announce an immediate cyber-karma flying on the wings of the night towards the robbers from GUBOPiK (Main Directorate for Combating Organized Crime and Corruption) and informants," said cyber-partisans.