Lukashenka and Oil. The End of Rentier
71
Valery Karbalevich, Radio Svaboda
24.01.2020, 12:30

33,745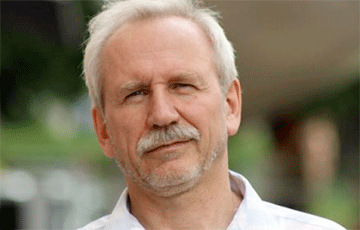 Inevitable changes are to come in Belarus.
Information on oil imports from Norway, as well as Lukashenka's demand at the meeting on January 21 to bring the level of Russian oil to 30-40%, put on the agenda the task of finding an alternative, diversifying energy supplies to get rid of dependence on a single supplier.
Norwegian oil will cost Belarus more than Russian oil. It is bought at world prices, while the price of oil from Russia today is 83% of the free market. Plus, it's delivered to Belarus. It turns out that only transhipment and transportation from Klaipeda port to the Belarusian plant by rail will cost more than $20 per ton. (Russian oil companies get the bonus of $10 per ton).
What is the point of this Norwegian oil?
I would pay attention to what Lukashenka said at the meeting on January 21:
"We have to see in practice what it will lead to. Brothers from the East frighten us that it will be very expensive. We also think it will fail without making any calculations and attempts. It was decided to buy Azerbaijani, Saudi, Norwegian, American oil at world prices".
Thus, Belarus makes trial purchases, sets a kind of experiment to see what happens to profit when importing oil at world prices.
On the other hand, it is blackmailing Russia. To show that there are other possibilities. A few days ago, First Deputy Prime Minister of Belarus Dzmitry Krutoi explained the logic of the official Minsk in price disputes with Moscow. Both the Belarusian side and Russian oil companies are interested in an early solution to this conflict and start supplying oil to Belarus because the already extracted oil needs processing. That is both sides high-pressure each other, until one surrenders. Norwegian oil is a step in this game.
The end of the rent economy
The problem with the alternative looks even more serious here. The fact is that so far Belarus has had a model of the economy, which can be called rent. There was oil rent. In 2018, Belarus bought oil from Russia worth $6.8 billion and sold petroleum products worth $12.8 billion. According to the report of the Ministry of Finance, 10% of the Belarusian budget revenues were raised on the export of oil and petroleum products.
There is also a gas rent. After all, the Belarusian government resells Russian gas to Belarusian business entities at a higher price, while the income goes to the budget. Now, when the cost of gas rises to $152 per 1 thousand cubic meters (this price, according to Lukashenka, Russia wants to impose), this margin will be harder to raise, as the price may be impossible to raise for companies.
Potassium export is also a classic rent.
With a rent economy, political leadership did not have to mess about to make the economic system more efficient. It was possible to cut the rent, and the money flowed to the budget.
The necessity to change the model
But things will change soon. Anyway, Russian oil will sell oil to Belarus at world prices from 2024. No hopes for some tax manoeuvre compensation have remained. That is, the margin between the price of oil and oil products will be minimal. Or it may even disappear. That is, oil refining may even become unprofitable. In this case, Belarus will not need to import either 24 or 18 million tons of oil at all. 7 million tons will suffice to provide the country with gasoline.
But the dismantling of the rent economy will entail abandoning the Belarusian "social model". Therefore, the country faces the challenge of finding a more global alternative than just oil. But neither Lukashenka nor his government seems ready for it.
Valery Karbalevich, Radio Svaboda