We Have A Lot To Talk About
7
Yauhen Afnahel
13.09.2019, 9:59

10,796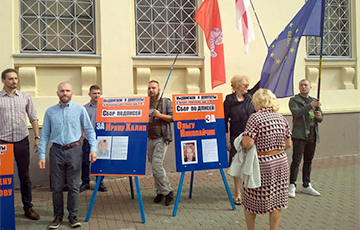 Signatures for European Belarus remind the dictator of the "bacchanalia" that frightened him.
This is the fifth day of the "parliamentary campaign," and we sum up the first results. Yesterday there were 10 pickets held by European Belarus to collect signatures in Minsk, and 8 - in other cities of the country. Some of them have already collected more than a hundred signatures.
There was a huge number of people coming to our pickets in order just to talk, tell about problems, discuss the future of the country and join the campaign. This is the reason why we decided to take part in the "elections" at some point.
Also, many people thanked us for the opportunity to see national and European flags on the streets of our cities. And these words strengthen the confidence that together we will be able to achieve our goals.
Come to our pickets for collecting signatures. Your signatures are an opportunity to continue the "pre-election bacchanalia," which Lukashenka was nervously talking about, until mid-November, until the very day of the "elections."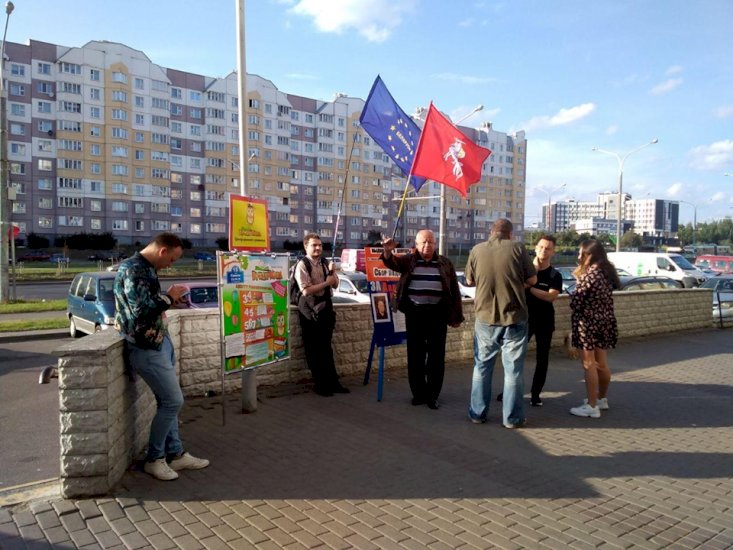 "They will try to make it difficult for us to go through these periods," - the dictator said. Let's make sure these words are true.
At any of our pickets, you can sign for our activist who is involved in the campaign in your district, get answers to your questions, learn how to support the campaign. We have a lot to talk about.
We will be together and Belarus will become free!
Yauhen Afnahel, Facebook
Today, on September 13th, the pickets of European Belarus will be held in Minsk in the following places:
12B Niamiha Street, near the McDonald's restaurant: 16.00 - 18.00,
18A Second Bagration Lane, the Rubliouski Store: 15.00 — 18.30,
7 Russiyanau Street, the Pershamaiski department store: 14.00 — 19.00,
5 Piotr Hlebka Street, the Skala Shopping Mall: 16:00 - 21:00,
the Kamennaya Horka metro station, exit to the Matsiaryk shopping center: 17.30 - 20.30,
the Institute of Culture metro station, exit to Mahiliouskaya Street: 17.00 - 19.30,
the Pushkinskaya metro station, exit to the McDonald's restaurant: 15.30 - 19.30,
13 Karbyshau Street, the Zlatka shop: 14.00 - 19.00,
the site at the entrance to the Kamarouski market: 12.00 - 17.00.