Tragedy in Staubtsy: New Details Became Known
38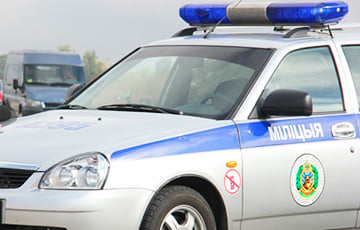 The Investigative Committee has completed its investigation of the case.
The investigation into the double murder in the Staubtsy secondary school No. 2 in February 2019 has been completed, the Investigation Committee's press office reports. A tenth-grader stabbed a history teacher and 11th-grade student, who died at the scene. Several schoolchildren were injured.
It is noted that even before the attack on the teacher in the classroom, the accused, who was "guided by hooligan motives", hit his classmate with a hammer. The attack on the teacher (she was stabbed at least two times), according to the IC, showed the guy's alleged "superiority and exclusivity in relation to others". Then he stabbed two classmates who tried to stop him. He attacked the 11th grader in another classroom.
In the corridor, the intruder threatened the biology teacher and deputy headmistress with a knife, and then a classmate, to whom he scratched the neck with a knife. Then he decided to escape from the school building.
The comprehensive inpatient psychological and psychiatric examination has testified that the tenth-grader could fully realize the meaning of his actions and control them. They found a hammer, a knife and pyrotechnic articles with which he came to school.
The schoolboy was accused under three articles of the Criminal Code: the murder of two persons with special cruelty out of hooligan motives, an attempt to kill two persons with special cruelty out of hooligan motives and especially malignant hooliganism. He pleaded guilty only partially. The criminal case has been transferred to the prosecutor for forwarding to the court.