Charges Used During Fireworks On July 3 Were Made In Russia
28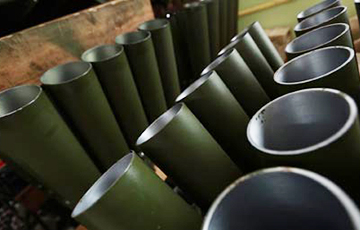 They're supplied by the Piro-Ross company.
The company has refused to comment on the death incident and several victims to Radio Svaboda.
The Belarusian edition of Office Life had previously contacted the company. They confirmed that they had been cooperating with the Ministry of Defense of Belarus for many years. According to the representative of the company, they have delivered Russian-made charges from the 2017 batch to Minsk. The amount of supplies is the same annually - for about 20 million Russian rubles. This is more than 600 thousand Belarusian rubles. It is also reported that the company's representatives are already in Minsk.
The company has been producing equipment for fireworks and salutes since 1994.
According to spokesman for the Ministry of Defense Uladzimir Makarau, "firing units are not produced in Belarus".
Uladzimir Makarau reported that the fireworks produced by the Russian company Piro-Ross had been used.
"The most complete information will be provided by the military department when everything is clarified," - the journalists were told.