Lukashenka Signed Decree On Conscription In August - November: To Army Under New Rules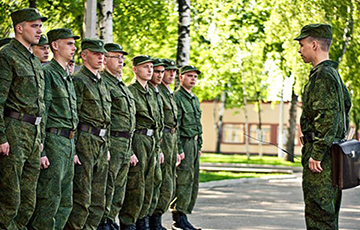 The dictator has signed the document today.
Lukashenka signed today a decree № 274 "On dismissal into the reserve and conscription for forced military service, service in the reserve". The document provides for the conscription of male citizens of Belarus in August - November 2019 for forced military service and service in the reserve, onliner.by writes.
The document will concern those Belarusians, who have reached the age of 18 by the day of draft and are not entitled to defer from draft, as well as those citizens of draft age, who have lost the right to defer - they will be called up for service in August - November 2019.
At the same time, the document provides for the dismissal of fixed-term military servicemen, who have already served their assigned terms.
We remind that in the summer, amendments to the laws on the military organization of the state were adopted. The main innovation is the provision of only one deferment from the army to get education. It does not matter if it is a vocational, specialized secondary or higher education.