Schengen Goes Up To 80 Euros For Belarusians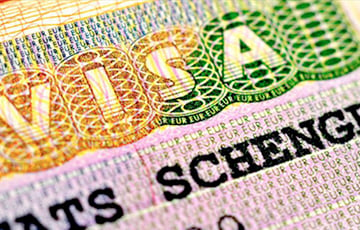 Belarus has not signed an agreement with the EU, which would make the visa price favorable for Belarusians.
The Council of the European Union has approved amendments to the visa code, according to which the cost of a Schengen visa will rise to 80 euros, but it will become easier to get, Interfax reports.
The relevant decision is available on the official website of the EU Council.
According to the document, "to ensure member states can better cover the costs of visa processing without constituting a deterrent for visa applicants, the visa fee will be increased to 80 euros."
However, it will be allowed to apply for a visa six months in advance and no later than 15 days before the trip. It will be possible to fill in and sign the application form electronically.
It will also be easier for applicants with a good visa history to obtain multiple-entry visas for a period of 1 to 5 years.
The new regulations also introduce a mechanism to review the need to change visa fees every three years.
Amendments to the Visa Code will enter into force six months after their publication in the official journal of the EU. If Belarus manages to sign an agreement on visa facilitation with the European Union before that time, the cost of visas for Belarusians will not increase. At the moment, no agreement has been signed.