Uladzimir Bazanau: For Now, Minsk City Executive Committee Takes Minsk Dinamo, And Then We'll See
6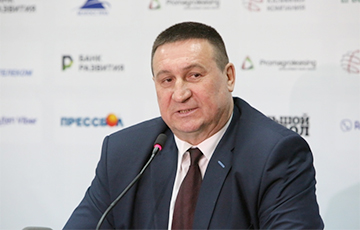 The chairman of the Belarusian Football Federation spoke about the changes in the club management.
BFF chairman Uladzimir Bazanau told about Minsk Dynamo's fate in an interview with Pressball correspondent Uladzimir Piroh.
- Almost the most topical issue is Minsk Dynamo. Who will take it under its wing?
- For now, the Minsk City Executive Committee takes it, and then we'll see.
- There's already been a change in the leadership of the club. Do you know the new CEO Andrei Talmach?
- No.
- How do you think, will the coaching staff of the team change?
- I do not know, because it's for the chairman of Minsk city executive committee to decide. Clubs are run by the executive branch of the government, which means that it is its prerogative.