Aksana Yushkevich: Now Radio Minsk Management Is Secretive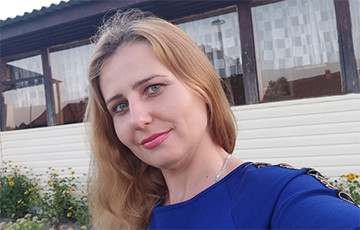 The authorities are afraid to give their opponents even five minutes of air time.
Aksana Yushkevich, who is registered as a candidate for deputy at the Chkalauski constituency No. 96 in Minsk, told the press service of European Belarus about the difficulties faced by opposition politicians in exercising their right to agitate during the "parliamentary" campaign.
- Well-known Belarusian journalist Iryna Khalip is my agent and was supposed to record a radio message today. Representing my interests, as it is supposed by the Electoral Code. Yesterday the election commission of my district confirmed that it is possible.
This morning we came to the Radio Minsk office, and the situation has changed dramatically. We were told that it is not allowed, that a candidate for deputy can only speak himself. They called someone, advised, referred to Article 46 of the Electoral Code, which does not prohibit the speaking of agents. When I asked for a written decision to ban the speech, the radio station employees referred to the absence of the director at the workplace and offered to contact on Monday, as well as gave the deputy director's city phone number. It seems that now, when the media have learned about the situation, the station's management is just playing hide-and-seek and is afraid of being held accountable for violating the law.
It turns out that the authorities are afraid to give their opponents even five minutes of airtime. Even after their censorship. I can say that some of Radio Minsk employees were shocked by what was happening.
Naturally, Iryna Khalip's speech was recorded - I made it. It is to be aired on October 22nd at 7.45 a.m., on the frequency of 92.4 FM.