Viachaslau Kasinerau : Paliyenka Reported Important Information Despite Hisses Of Convoy
1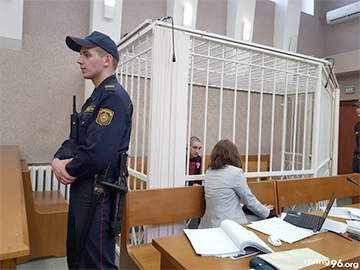 The authorities got nervous about yesterday's victory over the judicial system.
This was reported on Facebook by Dzmitry Paliyenka's associate Viachaslau Kasinerau:
"After yesterday's deed, Dzmitry Paliyenka reported through the hissing of convoy that he had been under extremely severe pressure by the administration of PDF-1 (Valadarka).
Namely, he got to the punitive confinement and was registered. Despite this, he stays cheerful and courageous".
We remind that Minsk City Court continued the consideration of the case against activist Dzmitry Paliyenka today. At the beginning of the trial, the political prisoner cut his veins in protest. After that, the trial was made public, while the activist was acquitted of three of the four articles.