Belarusian Residents To Pay For BelNPP Decommissioning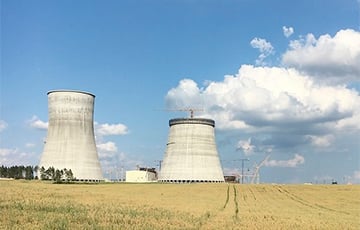 The authorities have already figured out at whose expense they will liquidate the nuclear power plant in Astravets.
The Belarusian nuclear power plant in Astravets had not yet been completed, and the authorities had already figured out at whose expense they would liquidate it when the time comes. All future expenses allocated for the full time of its operation will be included in the current tariffs for electricity, which means that they will be paid by the population and business entities, neg.by reports.
This news was recently announced by the Director of the Department of Nuclear Energy of the Ministry of Energy Vasil Palyukhovich. He also said that, based on the current legislation, not only a fund should be created, due to which the station will subsequently be decommissioned, but also others - insurance, fuel handling, etc. All this will apparently be paid also by the consumers of "nuclear" electricity.
In turn, Director General of the Belarusian NPP Mikhail Filimonau added that the value of electricity tariffs will become known after the completion of all works at the station, and calculation of the costs incurred. At the same time, expenses will be distributed by years of operation. The BelNPP design life is 60 years.
Among the news related to the Belarusian NPP, we also note the postponement of the physical start-up of the first power unit till January 2020 (previously it was reported to be carried out this year), the successful conduct of regular exercises in the Astravets district in response to radiation accidents, preparation for the delivery of nuclear fuel, and the readiness of air defense systems to protect the Belarusian NPP from any threats from the air (this became especially important after the attack of drones at the refineries in Saudi Arabia).
Information on possible negotiations on a Russian loan in the amount of $ 10 billion allocated for the construction of BelNPP, and amounting to 90% of the total cost of building the station deserves special mention. Under the current loan agreement, Belarus should start paying off the loan 6 months after the start of operation of the BelNPP, and make payments in equal shares in foreign currency until 2035.
Annual payments on this loan in 2021–2035 experts estimated at $1 billion. However, back in April of this year, the discussion began on the possibility of increasing the loan repayment period from 25 to 35 years, and reducing the interest rate. So, 5.23% per annum is charged on half of the used part of the loan, less than 3% on the rest.