Siarhei Piatrukhin: These "Poor Girls" Came For My Iron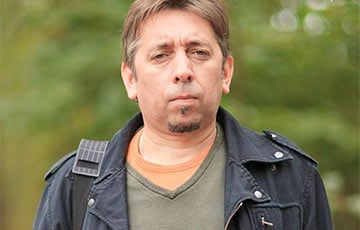 The blogger refuses to pay a fine for "insulting" the police.
Brest blogger Siarhei Piatrukhin does not want to pay a full fine for "insulting the police officer". That's the reason why he has received a letter from the bailiff of Leninski district of Brest. It says that if the money is not received soon, public works may be appointed or another criminal case may be initiated, Siarhei Piatrukhin explained to Radio Racyja.
"This criminal punishment is allegedly imposed for "libel" and "insult" against police officers of the Leninski district police department of Brest. I do it as I consider necessary. To be honest, I do not admit my guilt. And I do not want to pay the fine. And it does not look very nice from their side. They arrested my property. But I have no property. These poor girls were writing, there's an iron, there's a kitchen," - the blogger said.
So far, blogger Siarhei Piatrukhin does not intend to pay the full amount of the fine, as he does not consider himself guilty. Part of the money has been paid due to indifferent Brest citizens.